We have more than 30 years of experience servicing the Northern Rivers, Tweed Coast, Gold Coast, Brisbane, Sunshine Coast and Toowoomba regions. Whether it's a simple installation or an expert solution to meet complex requirements, our team of experienced technicians will handle your projects with utmost care and deliver on time and on budget.
Exceptional Service
From the moment you contact us to the recommendation of air conditioning service and maintenance visits, you will experience our commitment to providing professional services and our dedication in giving you the best results in all your air conditioning needs. Using our expert knowledge, our staff will assist you in choosing the best air conditioning solution to suit your needs and budget.
Once your air conditioning unit is installed, we will help you register your warranty so you can be prepared when issues arise. We have created an easy-to-read FAQ page where you can find informative resources and troubleshooting tips and manuals to help you in maintaining your unit.
Everything we do is aimed at giving you the very best customer service possible. Request a quote.
Performance & Energy Savings
We understand the importance of getting the most energy efficient air conditioning solution for your property. At Cold Front, our expert team will provide you with knowledgeable advice and guidance in selecting a unit that not only helps you keep your power costs down but is also good for the environment.
Need to discuss how to save money on ventilation, cooling and heating costs? Talk to us now.
Community Logo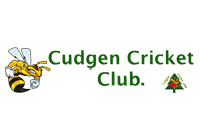 Cold Front supervisor, Matt and his daughter playing for the "Cold Front Mixed Touch Team 2020" in the Palm Beach comp.
Sunshine Butterflies will be enjoying comfort-cool spaces this summer with the help of Cold Front Air Conditioning. Cold Front's Darrell Kellahan led the initiative of donating $30,000 worth of air conditioning units to Sunshine Butterflies, a not-for-profit...
Building Services Authority (QLD) (BSA)
Electrical Contractor License (QLD)
Office of Fair Trading Contractors (NSW)
Electrical Contractor License (NSW)
Public Liability Insurance ($20 million)
Workers Compensation
Australian Institute of Refrigeration, Air Conditioning and Heating
NSW Sub Contractors Alliance
RACCA-IRASE Queensland Inc.
QBCC
QLD Master Builders Association
Australian Refrigeration Council (ARC)